My favorite assignment at Los Angeles Business Journal: Finding and interviewing unique L.A. business leaders about their personal working style for this unique weekly feature. A few examples:
STYLE | Creature Comfort
Ophir Tanz I GumGum Inc.
Friday, August 3, 2018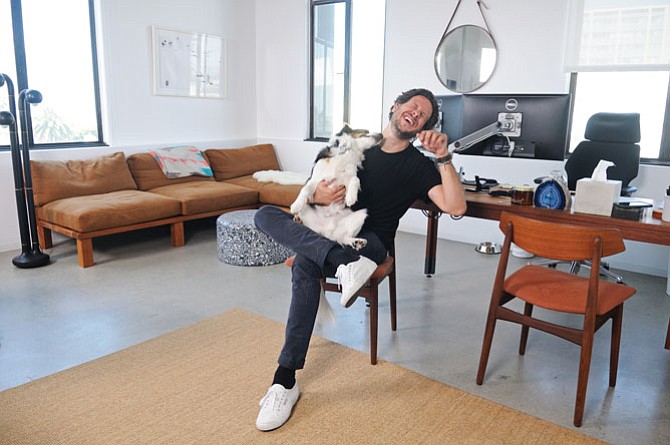 Ophir Tanz is co-founder and chief executive of GumGum Inc., self-described as an artificial intelligence company with expertise in computer vision. Even with that explanation, Tanz said, it's often hard for the business community to wrap its collective head around what GumGum actually does.
That's not just because of the company name, which always gives potential clients something to chew on. Tanz said the company chose GumGum because it's short, memorable, phonetic and non-limiting in terms of what services the company might offer.
"We didn't want to put GumGum in a box – we would be doing a variety of things," Tanz said of the Santa Monica-based company, founded in 2006. GumGum now has about 300 employees around the world, including contingents in the U.S., U.K., Australia, Japan and Canada
Tanz said GumGum's early involvement with advertising and marketing applications often limits the public's perception. The 36-year-old executive said marketing applications represent only a fraction of the possibilities for GumGum's computer vision technology.
"I think what people routinely miss about GumGum is that we are (an) engineering first, tech-oriented company," Tanz said. "Effectively, what we're trying to do is teach computers to see, to create value – so we specialize in our computer vision, a form of AI. Our core mission is to take this very powerful technology – it's only recently become this powerful – and use it to create value throughout the world in a variety of ways. We're doing everything from marketing to health care."
Tanz jokes that GumGum's recent pioneering work in analyzing thousands of dental records for dental service organizations (or DSOs) finally lends a logical reason for the company name.
Giving "eyes" to computers is exhilarating but demanding work. Tanz said GumGum's two-year-old space was designed to make long hours at the pet-friendly office as welcoming as possible. Prioritizing personal comfort fits the philosophy of GumGum, which offers a casual dress code and an open vacation policy.
"At the end of the day, you are either doing great work or you're not," Tanz said. Tanz, who grew up in Tarzana and Beverly Hills, wore a uniform during his days as a student at the Buckley School in Sherman Oaks, and enjoys the same daily convenience now by creating a workday uniform consisting of an Alexander Wang black T-shirt, black jeans (Rag & Bone or Acne Studios), and Superga athletic shoes.
"I spend a lot of time here, the team spends a lot of time here, and I want the environment to be one that is pleasant to be in, inspiring if possible," Tanz said. "The idea was to create a museum, a studio kind of aesthetic, but also (be) inviting and comfortable."
Tanz called on artist and childhood friend Carly Jo Morgan to oversee the overall look of the office space, which also features some of her artwork on the walls. Morgan softened the architect's industrial design with Morgan's distinctively sculpted gray and white terrazzo furniture along with plenty of natural wood and pillows.
"Going the cheap route, making all of the desks out of doors, I respect that approach," Tanz said. "But I think there's a lot of ROI that we generate by being comfortable." – Diane Haithman


STYLE | No Pier Pressure
Negin Singh, executive director at the Santa Monica Pier Corp
Friday, March 9, 2018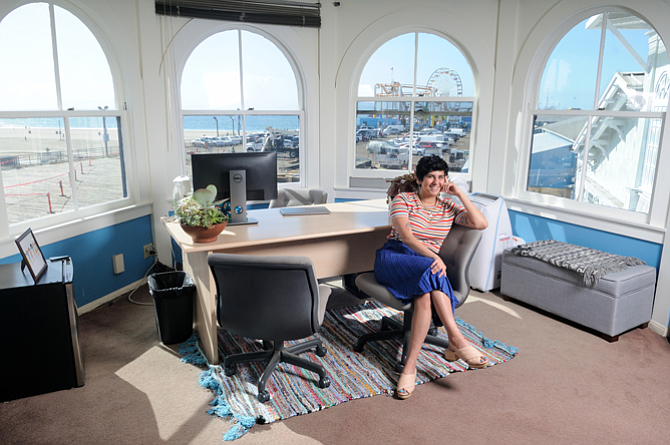 Negin Singh, new executive director at Santa Monica Pier Corp., said her office in the 1916 Looff Hippodrome building, home of the pier's famed carousel, has a few more quirks than the state-of-the-art headquarters of downtown augmented reality developer Daqri, where she recently held the lofty title of director of inspiration.
Sure, the air conditioning in a 100-plus-year-old building on the pier can be a little tricky, but there's that ocean breeze and unstoppable view.
"It's really the energy," Singh said. "You can't get that mad about anything. It's sort of like, look at where we are!"
Singh has been on the job for less than two months. She says overseeing the nonprofit Santa Monica Pier Corp. involves an unbiased re-examination of where the pier is now, and where it is going.
"We are the number one Instagram-ed spot in all of Los Angeles," Singh said, adding with a laugh that pier leadership is trying to get the selfie situation under control.
"That's sort of a ridiculous statistic, but it's also a big responsibility," Singh added. "There's a reason that people are taking a photo here. This is a special place …and it is our responsibility to uphold that and give people the experience that they deserve."
Singh said her job involves coordinating tenants, renters, artists and community groups, as well as re-examining popular pier events including the Twilight Concert Series, which has raised recent concerns about security and overcrowding.
And what does a 31-year-old executive need to lead the charge of reinvention?
A clean desk, first of all.
"I'm a very visual person, and if I'm staring at my desk and it has papers from six months ago, I can't focus on right now," she said.
Clean does not mean drab, however.
"I need some color, I need some fun, I have a sense of humor and I want to disarm people with it," she said. "If we are putting in joy and fun and excitement, then our offices have to reflect some of that … I can't do that if I am staring at a gray wall."
Singh said beauty and color help keep her mind, and hands, off of that millennial addiction, social media. However, the 2008 University of California-Irvine grad defends her generation's business style.
"We do think out of the box," she said. "We work all the time, but we take breaks for ourselves."
Singh, daughter of an Indian father and an Iranian refugee mother, is proud of the cultural significance of her new position.
"It's so cool to be a brown woman whose parents immigrated here, and, as a first generation American, to take on executive directing a landmark for America," she said.
She is pleased that business success no longer means fitting the stereotype of the middle-aged male in a suit.
"I'm a Sikh-born woman who has short hair and tattoos," Singh said. "Like, I do my job great, and I have these tattoos. I don't need to not have a tattoo to do my job."
– Diane Haithman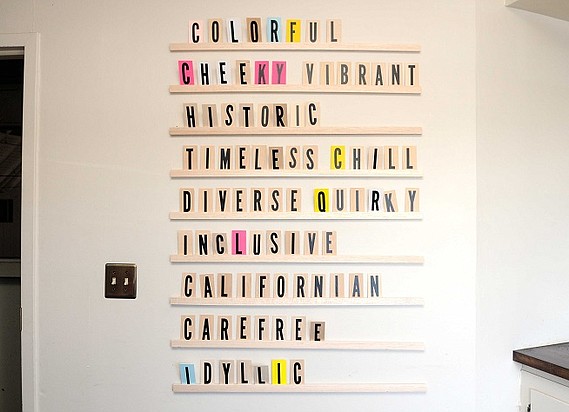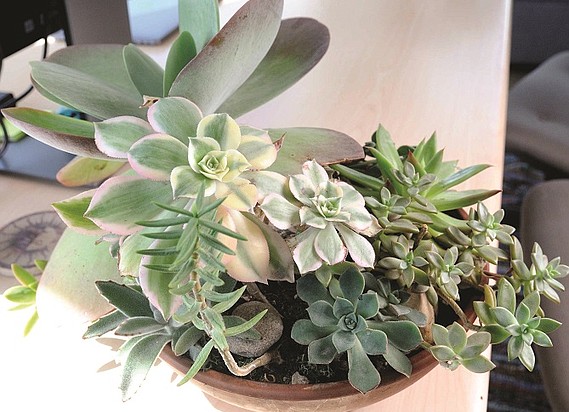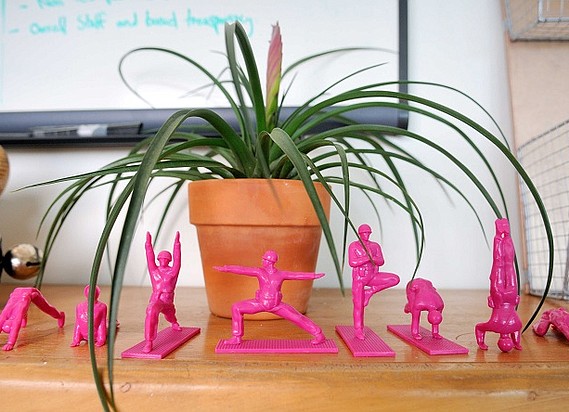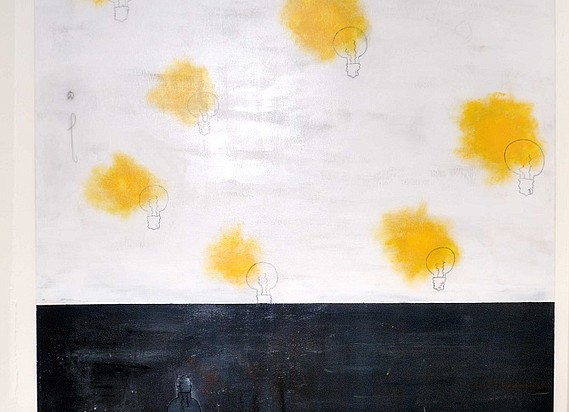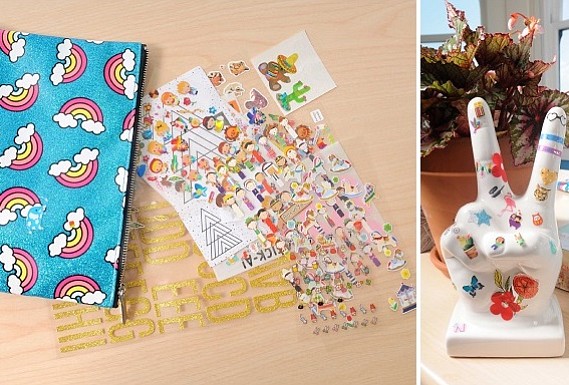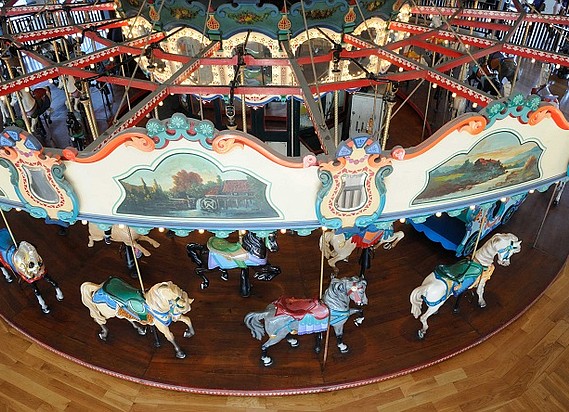 STYLE | Deco Debonair
Lloyd Greif • Greif & Co.
Friday, September 21, 2018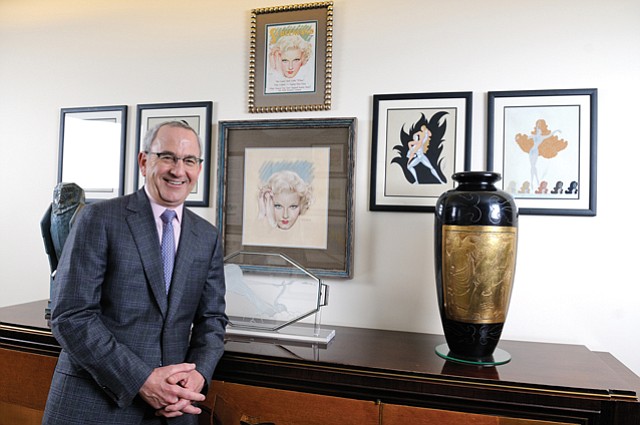 Casual Friday is not a day of the week at Greif & Co., an investment banking firm with offices on the 65th floor of the U.S. Bank Tower downtown.
"We're traditional in that regard—'Casual Friday' doesn't work here," said Lloyd Greif, founder, president and chief executive, with diction and demeanor as crisp as his tailored suit jacket. "We look professional, we act professional, and we deliver professional results."
The philosophy seems fitting for an executive who has chosen the great horned owl as a company symbol.
"The great horned owl is nature's most efficient killing machine – it can kill an animal four times its weight and size," said Greif (pronounced GRIFE). "Our reputation is as strong advocates for our clients, and being very principled investment bankers."
Greif & Co. caters to the entrepreneur, and Greif is founder of the Lloyd Greif Center for Entrepreneurial Studies at USC's Marshall School of Business. When asked for advice for the budding entrepreneur, he pounces on the opportunity like his favorite bird of prey.
"Along your entrepreneurial journey, inevitably there will be setbacks and there will be failures, but never say die and never give up. Keep fighting until you succeed. Heart is as important as mind in entrepreneurship," the self-made executive offered via e-mail after due consideration.
It's still a bit of a surprise that Greif believes the best way to hone the firm's aggressive edge is to surround himself and his staff with art.
Art Deco, to be precise.
"People here work in a museum," Greif said with obvious pride. "There's nothing here that's faux."
Don't expect to leave Greif & Co. without the official Greif art tour. He has turned his offices into an Art Deco history classroom.
Highlights include gouache on paper costume designs from the Judy Garland Folies-Bergere Collection, and Charles Sheldon pastel paintings of actresses for movie fan magazine covers of the early 1930s.
Why Art Deco?
"(Deco) sprang out of World War I, the Great War," Greif said. "People were looking for relief, a kind of escape, and Art Deco reflected that in many respects. It's very sensual …it captured the imagination of the world.
"For me to do my work, I can be anywhere, anytime," Greif said. "We go where the client is, where the deal is.
"But I do like to work here. This for me is a creative environment, and you have to be creative when you do deals. With all the stress that goes with deal making, anything that puts your mind at ease is a positive force."